Sober Living Wars
Sober Living Wars occurred at its inception due to a dramatic clash in lifestyle differences. Neighbors complain about a variety of issues.
These residences are are vital however for those of us who have trudged the road of recovery.
 "  If our faith were greater,
                    our deeds would be larger.
              If you believe, you will receive
             whatever you ask for in prayer.
                            Matthew 21:22
I won't bore you with the history lesson on how we got to where we are today, when most sober-living home laws die in the legislature, as it really boils down to this: Drug and alcohol addiction is considered a disease of the brain, and people being treated for diseases have many, many rights under the U.S. Constitution; the California Constitution; and various federal, state and county laws. So good luck regulating patients' temporary homes.
Wishing you success with making your goals this week!
Have a Great Week,
Steven Lusk
Saving Grace Homes men's sober living
It's all about money. I worked with an organization that has sober living homes and believe me the patients in the houses are still getting high and testing dirty three times a week and do not get kicked out of the sober living homes. Kids are even dying in these places. Drugs are being sold by the house managers.  It's disgusting. It's all about the money!
       Working in mental health and addiction recovery has taught me how much judgemental resentments and suspicion surround the for-profit owners of treatment facilities.
Disgruntled employees are the absolutely the biggest critics of the innerworkings of the operations.
       I have been the employer and the employee. Having been the owner operator I have more insight into the reasons policies and procedures are written.  I also understand when procedures are enforced in black and white or in the gray.
       As in most every business, the guidelines are set, then continually interpreted on a case by case basis.
       Maybe we have so many mudslinging ex employee's in the mental health field because the job is stressful. We work with the chronically malcontent and their support systems.
The clueless statements made about the financial motivation of a company structure are so off of the mark, I have been continuously amassed at the boldness it takes to make a sweeping statement with absolutely no knowledge about the finances.
         Most companies do not have financial discussions with employees. Even if you work in the accounting department, you are only exposed to the numbers you will be directly interacting with. Such as; receivables, payables, payroll, insurance. Only CFO's and CEO's or the board may know the whole picture.
         I must believe, after much consideration, that alcoholism, drug addiction, mental illness, interpersonal adjustment disorders are so emotionally charged that many many people react to ANY discussion of these issues go into a blind rage. Falsehoods and fictional exaggerations roll off of the tongues with vigor. The exasperation in the expression of self-rigorous indignation is the tone when discussing sick, and suffering loved one.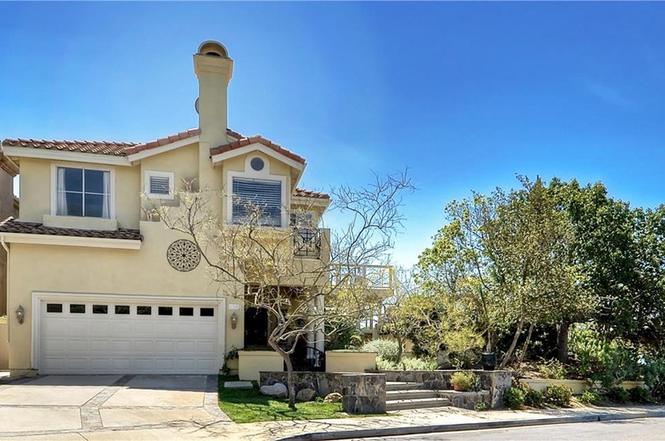 Do you have clients in the Drug & Alcohol Treatment & Recovery Business? Do you have investor clients looking for a great return on their investment dollar? This is a great opportunity to expand & purchase a turn-key, well-established business located in one of the most desirable areas in all of Southern California. The sale is comprised of the drug and alcohol treatment business as well as four pieces of exceptional real estate that are being sold together as a package; The purchase includes the property you see here, as well as a beautiful Laguna Beach home used for recovery, see MLS #NP16162560. Also included is an assumable lease on An Intensive Outpatient (IOP) Office in Dana Point, and a lease on an additional Sober Living home in Laguna Niguel that generates substantial income. 3 company vehicles are also included. This company has very experienced staffs in place who are some of the best in the business. This well-established company has been in operation for nearly a decade. This business has experienced phenomenal growth every year and is currently expanding faster than ever. Gross receipts for last year were over $10M and estimated to be $14M for 2016. Asking price for the entire business package is $16M
This country doesn't provide its citizens with the basics of health care and education as other western civilized countries. Here, health care is a business, whether it's a hospital or sober living place. It's shameful. Welcome to America, the richest third world country out there. Its all about money…
Says right in the ad that they are selling a BUSINESS! Should not be in a residential neighborhood……especially since most of these homes are not regulated, not watched, not regularly inspected, and not held accountable for the turmoil they create around them.
I agree with you, Jackie. Those are very beautiful and expensive homes. I cannot imagine purchasing a new home for my family and then finding out that this business is operating in the immediate area.
I thank you for your response. I was hoping for more than just one comment though. On this particular topic, (as with many others), silence or apathy or lack of interest or just being too busy, will be seen by our city leaders as agreement with and acquiescence to changing from single family residences to care facilities.
I probably did not say that very well, but I think my message is understandable.
I feel a residential sale listing is not the appropriate place for an ad like that. I believe it could devalue the neighboring homes. I certainly wouldn't buy a home near it. I lived next to one before and it was a nightmare.
As a realtor, I am shocked at this kind of Ad. This type of Realtor gives realtors a bad name.
Sober living homes house no more than 6 residents under loose supervision of a house parent.
The roommates agree 'generally in writing' to stay sober and continue in a process of spiritual growth. The goal is to support each other in the effort to maintain sobriety by living as sober productive members of society and good neighbors.
If they are unable to achieve these goals, they agree to terminate residency immediately.
Be encouraged to hear of a sober house near your home. Think about how many of your neighbors are clean and sober. Who is driving drunk and high on your streets? Who's teenagers are vandalizing. It's not the people from the sober living homes. They are busy going to AA meetings, church, and their positive thinking classes. https://WIrecovery.com
As a realtor, we have to be very careful about discrimination. Everyone is entitled to fair housing. But many of us with families are concerned. HOA's need to step up and protect their members.
Loriann, my experience with sober living homes is not the rosy picture that you portray. I lived next to one in the past. There were constant ambulances, smoking constantly 24 hours a day, stolen mail, stolen credit cards, they never slept. It is not fun I would never buy a house next to one. That Redfin ad just devalued all adjacent houses.
Yes realtors and neighbors need to be very careful about discrimination. Americans with Disabilities are protected by federal laws that supercede state & local laws allowing disabled persons to live together in a group. Staying within the guidelines. Fair housing is important to us all. Loriann WITTE Google my name to read more about me and my work.
The more I read this thread, the more irritated I get. I have a good amount of experience on both sides of this issue. I am probably one of the most fairly minded and compassionate individuals you will ever meet… But the bottom line is this:
This is a for profit BUSINESS. Businesses belong in commercially zoned areas. If the residents are court ordered into sober living, many are also criminals.
This is NOT an act of discrimination against someone with an illness or a disability. Illness or disability is not something you choose. Poor choices account for the circumstances of these individuals. In my experience, the reason why these individuals are not living with or being assisted by their families is that in most instances, they have tried and can't help. It disrupts their lives, influences other younger children in the home, and in many cases they have been stolen from and are at their wits end.
If the goal of Sober Living is to rehabilitate and assist people with making better choices, and the government has decided that in lieu of jail, there is an economic opportunity here, that's fine. But don't expect hard working people who have sacrificed, gotten an education, and made good choices throughout their lives, in order to provide a good life, and safe environment for their children and grandchildren, to be happy about losing value in their greatest asset. That is just the plain truth.
These homes belong in commercially zoned, or mixed use areas. This will serve the dual purpose of the residents In that they will have easier access to jobs, walking distance to public transportation, and an enhanced convenience factor to the AA meetings , churches, and other positive pursuits that can help them to recover and become the sober, and contributing members of society that everyone would hope for.
https://wirecovery.com/wp-content/uploads/2016/10/sober-living-wars2.jpg
316
475
Loriann Witte
https://wirecovery.com/wp-content/uploads/2018/06/WITTS-INN-Drug-Rehab-So-Cal-300x88.jpg
Loriann Witte
2016-10-24 02:56:04
2016-10-24 20:02:25
Sober Living Wars with Neighbors